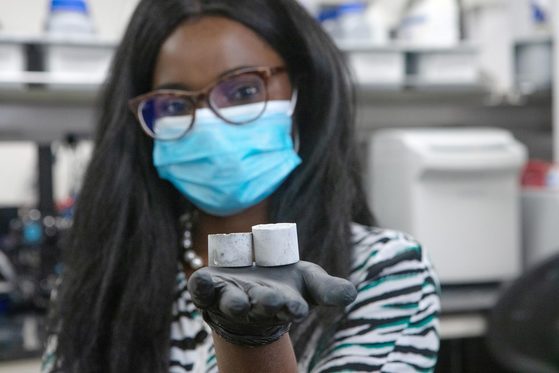 New Smart Cement Has Self-sensing, Self-healing Properties
Welcome to Thomas Insights — every day, we publish the latest news and analysis to keep our readers up to date on what's happening in industry. Sign up here to get the day's top stories delivered straight to your inbox.

Civil engineers currently face a problem: roadways are not lasting long enough as the number of commuters using them increases. Additionally, the regular impact of seasonal and weather changes — such as freeze-thaw cycles affecting sizeable cracks in the pavement — significantly reduces the lifespan of such structures.

This has led to the costly upkeep of roads and bridges, with each mile of a single lane requiring as much as $24,000 per year to repair — not to mention the amount of time it takes for maintenance. However, thanks to research from Northwestern University, smart cement has proven to be a possible solution for overcoming this roadblock.

Smart Cement
Unlike traditional forms of cement used for roadway construction, smart cement has self-sensing and self-healing properties and can adjust to various temperatures and other external stimuli. This is possible due to the absorbent polymers and nanomaterials added to cement-based composites.

As a result, roads made with smart cement will remain more structurally sound and easier to maintain with time. Not only will they be able to adapt to repair themselves after reaping the effects of environmental changes, but they will have the ability to warn engineers of new crack formations, stress or strain, or other potential damage. This will effectively make it possible to repair early damage before it becomes worse.

Additionally, smart cement will have features that can help detect and track traffic flow so engineers can evaluate current infrastructure needs for future updates or new roadway developments.

In short, although smart cement is still a fairly new technology, its eventual application in civil engineering — especially with roadways and bridges — offers several advantages in reducing the amount of time, effort, and costs associated with road maintenance. Once the use of smart cement becomes standard, it is likely only a matter of time before it can be used in other applications, such as with the construction of buildings.
www.thomasnet.com