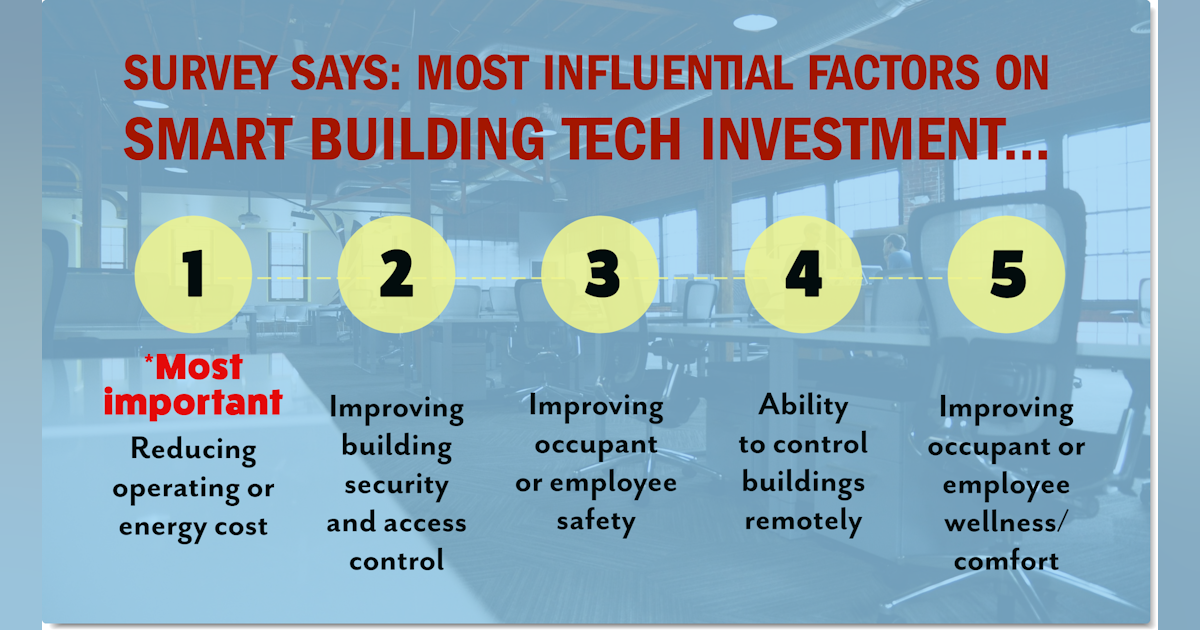 What is smart building technology worth to the market?
Surveyed stakeholders want intelligent benefits, but perhaps not in the priority order one might expect. Spoiler alert: The obstacle to adoption remains money, money, money.

Earlier this week, LEDs Magazine reported that the inaugural Smart Buildings Technology virtual event, SmartConnect, kicked off its day-long program on Nov. 17, 2021. The presentations are available to registrants for free for 90 days. Check out the lineup at the link below this blog to explore topics such as market pressures and drivers, integration challenges and solutions, networking technologies, and more for the deployment of smart buildings.

Spur-of-the-moment conversations with local colleagues are one thing I do miss with remote working, but I did get the chance to attend Smart Buildings Technology editor Patrick McLaughlin's Keynote presentation, titled "A 3D Look at the Smart Buildings Market: Directions, Drivers, and Dynamics." So I've been ruminating over some key points.

In terms of "direction," McLaughlin cited data from research firm Verdantix on the "proptech [property technology]" investment activity that took place in 2020. According to those findings, certainly there was a downturn in the US$M invested in proptech after January 2020 as the COVID-19 crisis grew into a pandemic and began to impact all markets. However, McLaughlin countered, there was a significant upturn in November 2020. "I think it's fair to say that operational management coming in at $432M and workplace management coming in at $538M are the segments that most closely relate to the smart buildings space," he said. All told, nearly $1B in proptech investment occurred in the first 11 months of 2020 that could in some way be associated with smart buildings.

Turning to the dynamics and drivers for the smart buildings market, McLaughlin summarized some of the findings from Endeavor Business Media's recent joint business intelligence report with Strategies Unlimited, "Smart Building Technology Adoption."

As McLaughlin explained, the study "surveyed a cross-section of the professional ecosystem that serves the smart building market" — including real estate owners and investors, general contractors, architect and engineering trades, facilities management, property management, and construction trades that work within smart buildings.
www.ledsmagazine.com