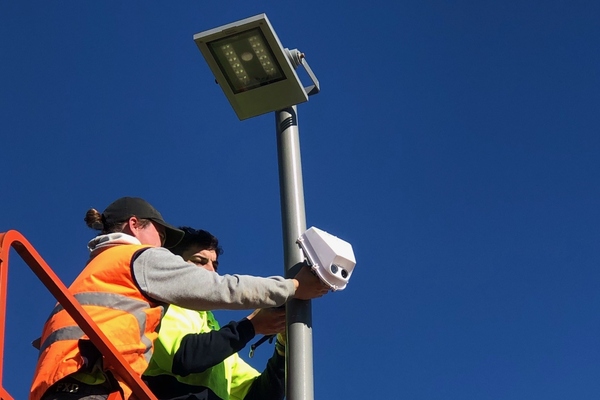 Australian city uses artificial intelligence-powered sensors to promote sustainable travel
The City of Port Phillip in Victoria is installing traffic sensors to collect bike-rider, pedestrian and vehicle data in real-time to help inform its active travel plans.

The City of Port Phillip (CoPP) in Victoria, Australia, is installing artificial intelligence-powered traffic sensors to measure bike-rider, pedestrian and motor vehicle movements and help the council reduce congestion and increase sustainable transport.



The sensors will capture anonymous data on different modes of travel and have been installed by UK-based transport technology scale-up Vivacity Labs in partnership with the CoPP and the Bicycle Network, a not-for-profit that seeks to build healthy bike-riding habits for people of all ages.



Promoting active travel


The locality is projecting population growth of almost a quarter (23 per cent) by 2027 and the partnership will help promote active travel in the area, particularly the use of bikes and e-scooters. The sensors will measure bike and pedestrian data in real-time along CoPP Integrated Transport Strategy Routes, monitoring a variety of locations including footpaths, cycle lanes and roads.



By accruing this anonymous data, the city will be able to gain an understanding on how these road users interact on specific roads and junctions, as well as interactions with newer modes of travel such as e-scooters.



This will enable the council to plan what physical changes, such as segregated lanes and size of footpaths, will work to both enhance active travel and improve traffic flow, and therefore also reduce conflict between transport modes and emissions.

"These AI sensors have the power of a thousand people holding clipboards and pens. It gives us real-time information along a full road, not just one site, helping us understand how all road users interact"

As part of its ongoing Integrated Transport Strategy project, CoPP is investing in transport data capture to evaluate and monitor progress toward mode shift targets. The authority is committed to supporting a well-connected transportation future, to make it easy for people to move around and connect with places in a way that suits them as the city grows.



The project will promote safe, connected and convenient active transport choices, ease congestion and provide new transport options for residents and visitors.
www.smartcitiesworld.net