BIM is not a programme, it's a process. It is the collation of multi-disciplinary data into a shared virtual model, which can be managed through an open cloud platform
Technology is no longer just an industry itself. It has evolved to become an ever present discipline that has now integrated into every enterprise operating in the current economic climate. Technology and data have become so intertwined in growth, that they have become inseparable.
The construction industry has, for a long time, been one of the more 'traditional' sectors, with only minimal digital integration. This is likely due to the multiple stakeholders involved in construction: architects, design engineers, contractors, manufacturers and suppliers. Often there is little collaboration between each discipline over the course of a project. How then, can we expect them to come together to lead an industry revolution?
Another significant factor in this is the fact that the construction industry needs tangibles to operate such as bricks, mortar and manual labour. This means that digital integration is sometimes treated as an afterthought, rather than a necessity.
As rapid urbanisation ensues, the demand for building projects is growing exponentially. To ensure sustainable urban development, it is vital for the construction industry to adopt smarter, more efficient methods of design, planning and construction.
We should not simply strive to meet demand, but rather, excel in the creation of resilient spaces with a focus on health, safety and sustainability.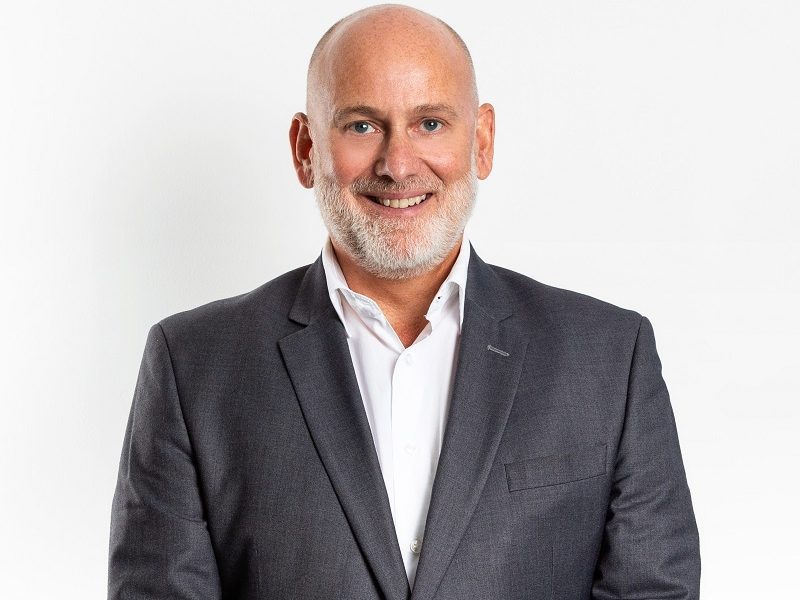 Construction industry welcoming data and technology
Fortunately, in recent years, we have witnessed an active change. Virtual platforms have revolutionised common 'pain points' within the construction industry to facilitate a more efficient and cost-effective provision of services.
For example, cloud-based computing in particular is a dominant force currently revolutionising the construction industry. One such data-led innovation is BIM (Building Information Modeling).
BIM is not a programme, it's a process. It is the collation of multi-disciplinary data into a shared virtual model. This model can be managed through an open cloud platform, accessible by every party involved in the specification process, from architects to surveyors and building service engineers to MEP contractors.
It contains digital descriptions for every aspect of the physical project. BIM allows for real-time collaboration in the creation and management of data during the design, construction, and operation stages of a project.
The term, BIM model, refers to the 3D outcome of the BIM process. This visualisation details the physical attributes of the product as well as the behavioural data, such as detection zones. BIM models enable the model to be positioned, or to behave in, exactly the same way as the real product.
This 3D visualisation of a product, which includes data from every aspect of the design, planning and construction process comes with many benefits.
The ability to view the model digitally before beginning the manufacturing process increases efficiency, which ultimately allows for significant cost savings further down the line.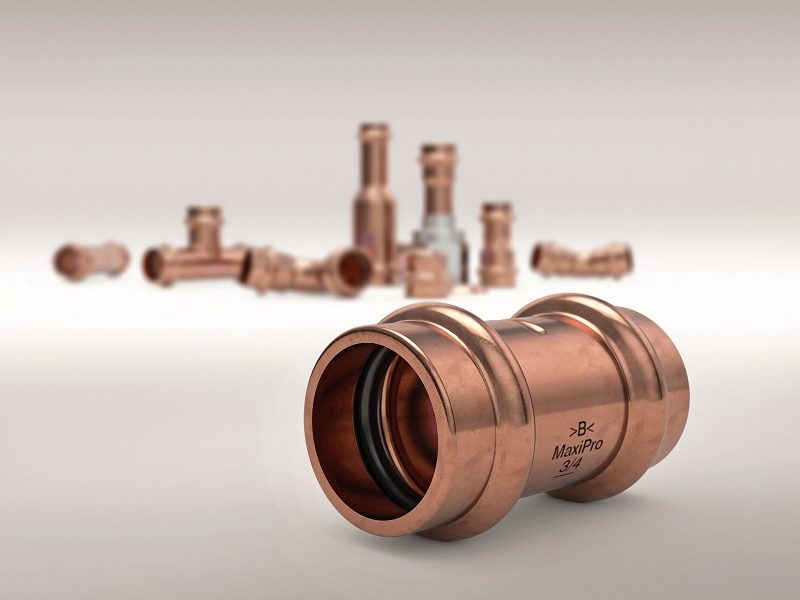 The Center for Integrated Facilities Engineering (CIFE) at Stanford University, studied the breakdown of how efficiency is positively impacted.
According to their findings, the implementation of BIM technology results in a reduction of budget project changes by up to 40%.
It also gives a cost estimation accuracy within 3% and enables savings amounting to up to 10% of the contract value, due to timely clash detections.
Overall, projects implementing BIM technology can expect time savings of up to 7%.
Delving further into the benefits of BIM, one of its most advantageous attributes is the ability to undergo automatic clash detection.
Before the development of BIM, teams would work independently in a multi-stage process of planning and development. With little to no communication between departments, clashes between components would often occur, resulting in costly redesigns and significant time delays.
With BIM, every aspect of the project is built virtually before being built physically, including the mapping of routes for pipework and other systems. This speeds up the project by identifying clashes during the earliest stage, helping design engineers and contractors to eliminate any chances of multi-level design changes before proceeding with construction.
Early identification of possible risks also helps to improve synergy, thus offering a more seamless delivery and adding to the overall efficiency of the construction process. The accuracy and detail of BIM models provides designers with an added opportunity for flexibility. For example, they can more easily experiment with the design to optimise the overall performance.
Enhancing efficiency in the early stages through the mitigation of potential risks can not only deliver significant time savings but also demonstrates how BIM can facilitate true value engineering. BIM models enable a high degree of visualisation, allowing us to review designs meticulously, tweaking them
where necessary.
BIM also provides a comprehensive view of all services involved, so that we can review their interrelationship and dependencies, enabling us to optimise scheduling of appropriate stages of a project.
Those carrying out installations have a more detailed overview as a guide, meaning that they are aware of any systems that will be impacted by other services, or if the building's layout or structure has an impact on the design. These prior insights help to avoid unexpected problems in later stages of construction.
BIM and its role in value engineering is an example of capital expenditure (CapEx). This refers to a one-off expenditure by a company in order to acquire, upgrade, and maintain a physical asset that will offer some benefit or use for more than one financial year.
Operating expenses (OpEx) on the other hand, refer to shorter-term expenses that do not offer a long term benefit, but instead aim to maintain the asset in its current condition.
Investing in BIM significantly decreases the number of OpEx further down the line. Another benefit of using BIM throughout the entire building's life cycle is its potential to help in meeting sustainability objectives by contributing towards a lower carbon footprint for projects. The synergy between service sectors enables faster, safer and less wasteful practices both within construction, and the ongoing performance of the completed building.
It's evident that BIM is a worthwhile investment for every stage of a building's life cycle. Even after construction is complete, it still proves useful when it comes to maintenance. A live model of the building acts as a guide for the maintenance team.
In the past, if a problem occurred with an air conditioning system, for example, the maintenance worker would have to physically search the building for the source of the issue, which could be in an inaccessible location such as a ceiling void. After locating the issue, maintenance would then need to identify the specific fitting and part number, and then source the correct tools.
This is an incredibly time consuming process. Using the BIM model, maintenance can simply click to locate and identify the issue in a matter of seconds. Access to the BIM data can be easily transferred from one building management team to another when necessary, enabling a seamless handover.
Given the huge array of benefits that come with adopting BIM into the construction process, it is no wonder Dubai Municipality is actively taking steps to further promote the uptake of this process, according to AGACAD.
BIM has played a key role in the UAE's industrial strategy since its introduction into the region in 2013.
For nearly a decade, the application of BIM is deemed a requirement for projects that meet certain criteria. This criteria includes buildings above 40 floors, buildings with areas larger than 300,000 square feet, specialist buildings such as hospitals and universities, and all buildings requested on behalf of a foreign office.
In 2015, this requirement was extended to include any building above 20 floors, buildings with areas larger than 200,000 square feet and all government projects.
In my experience with Conex Bänninger, leveraging the power of BIM can deliver numerous benefits. For example, placing our product on BIMobject boosts brand awareness, enabling us to gain maximum exposure and reach potential clients.
It also allows us to collaborate easily with other professionals and align with their needs, strengthening the overall outcome of the project.
The use of BIM makes product specification data interoperable, thus allowing us to gain market intelligence from data. With all these benefits, BIM can even prove useful in helping generate leads for future projects.Aside from BIM, there are other data-led innovations that are simultaneously revolutionising the construction industry, especially in terms of the operation of buildings.
One such innovation is that of smart technology and its connection to the Internet of Things (IoT). IoT refers to the eventual ability of all devices to communicate and share data with each other through connection to the internet.
This enables building owners and operators to collect data from all connected devices in the building, such as HVAC systems, and use this data for analysis and system optimisation. The power of technology is integral for system optimisation, which offers a number of benefits for building owners, operators and occupants.
For example, once systems are optimised, they can use energy only as needed. This means systems will operate at peak efficiency for longer, thus requiring less maintenance and enabling cost savings. Smart systems can also often detect potential issues early on and even allow for predictive maintenance.
This preventative measure eliminates the risk of severe failure, or even subsequent shutdown, ensuring a safer and more comfortable environment for building occupants.
The technology revolution is not imminent, it's happening. Smart integration can no longer be regarded as a value added benefit, but rather, it should be considered as a requirement in order to truly create spaces that support modern human life.
By adopting new technologies, we can greatly increase collaboration across the construction industry, ensuring multiple stakeholders are aligned and working towards a common goal. Only then can we fully harness the power of technology to build the world we envision.