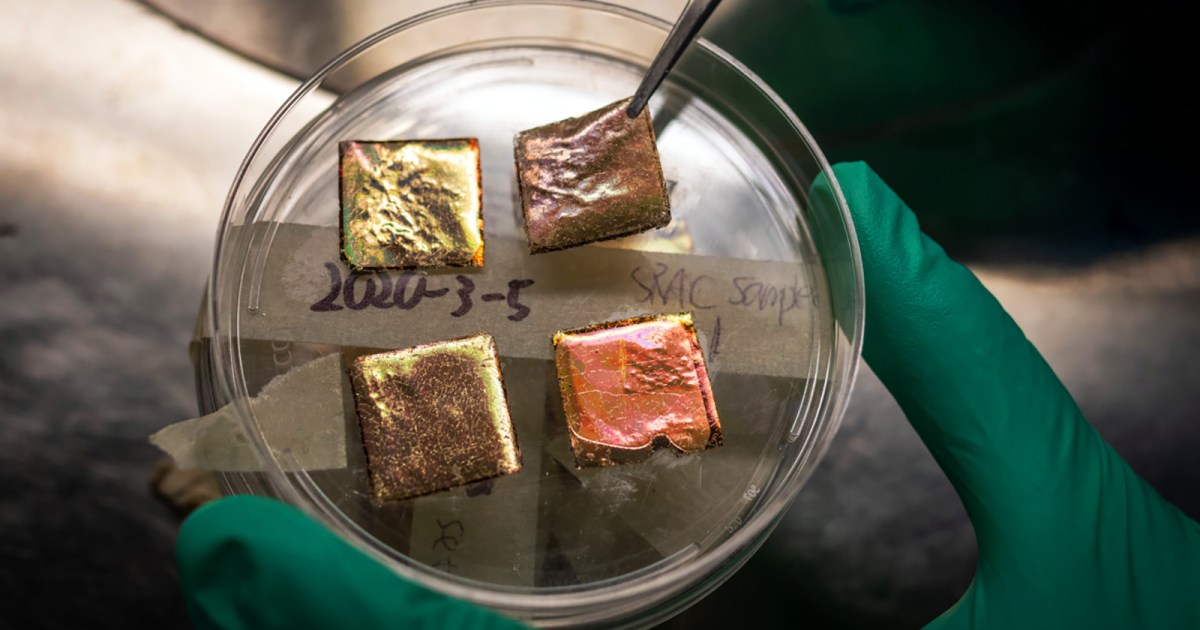 Smart roof coating uses physics trick to warm or cool the house, depending on the season
Rooftop coatings can keep homes cool — like cooling paper that helps radiate heat away. Or they can trap heat inside, keeping homes warm.

But what is the optimal rooftop coating for homes with both a hot and cold season?

Scientists have come up with an answer: an all-season smart-roof covering that keeps homes warm in the winter and cool in the summer.

The phase-shifting material uses a simple physics trick to get the job done, without added electricity.

Why it is different: Most temperature regulating roof coatings, like paint, membranes, or special shingles, are lightly colored to reflect sunlight. They can also absorb heat from the building and release it as thermal-infrared radiation, in a process called radiative cooling.

"This is energy-free, emission-free air conditioning and heating, all in one device."

JUNQIAO WO
But when winter comes, this can be a problem, as it radiates precious heat away from the house.

Now, a team at U.C. Berkeley invented a new type of coating, which can serve a dual purpose — heating and cooling — by automatically turning off radiative cooling in the winter. The material is called a temperature-adaptive radiative coating (TARC).

"Our all-season roof coating automatically switches from keeping you cool to warm, depending on outdoor air temperature. This is energy-free, emission-free air conditioning and heating, all in one device," Junqiao Wu, a materials scientist at Berkeley, said in a statement.

The secret ingredient: The critical ingredient is vanadium dioxide, a material that has been used on window coatings and to conduct electricity in batteries. It acts like a metal to electricity but an insulator to heat — it can conduct electricity without conducting heat.
www.freethink.com