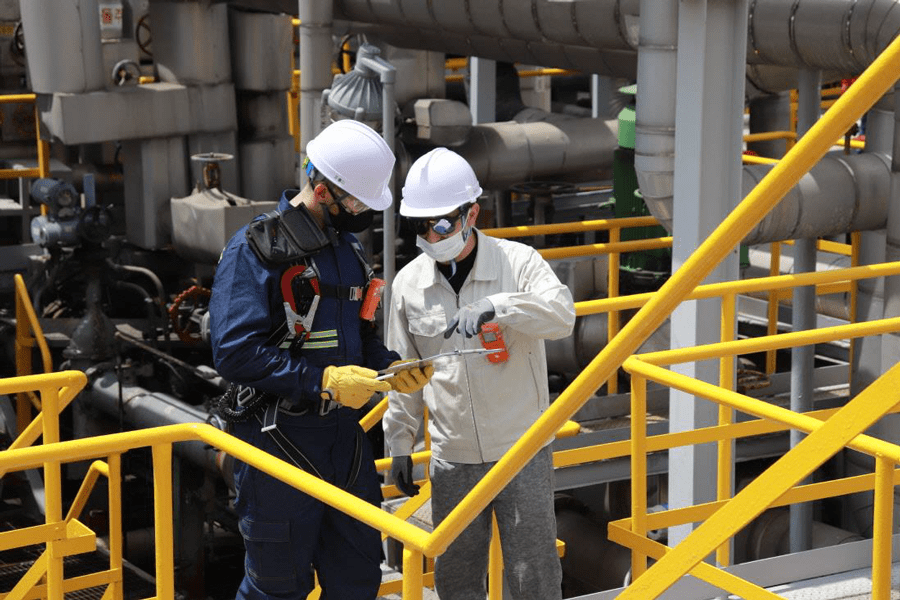 Innovative Sensor Technology from Korea – OILMAN Magazine
Safety is the most critical aspect of any business, no matter what industry you are in. In any workplace setting, employees should feel safe from hazards, harmful gases and explosion risks when they start their day. Although businesses and companies have an obligation to protect their workers from getting injured, it is also a moral responsibility to demonstrate care to all employees.

We are very glad to see SENKO products in action to save millions of lives and property assets around the world. When your employees leave for work, we ensure that our SENKO products will have them return home safely to their loved ones.

SENKO is a publicly traded company in KOSDAQ, and has also recently acquired Kentek and U&E, which are manufacturers of total solutions for safety, security and monitoring systems.

Gas Detector

SGT is a single disposable detector (SGT-P is replaceable). It operates continuously for two years without the replacement of the battery or gas sensor in order to protect workers from oxygen deficiency or other toxic gases (CO, H2S, H2, NH3, SO2, NO2). It measures a gas continuously and displays its concentration and raises an alarm when a risk occurs.

MGT is a united gas detector measuring four (4) major gases, which cause the most common industrial accidents, to protect workers from the disasters caused by oxygen deficiency, toxic gas poisoning and gas explosion. It continuously measures four (4) gases (O2, CO, H2S and combustible gas (CH4)), displays their concentrations and raises an alarm.

SI-100 is a fixed gas detector installed in a place where a potential gas hazard exists to measure oxygen, toxic gas and combustible gas. It shows not only the concentration of gas but also a diagnostic result of the unit itself through the LCD display and can be connected to the controller with a standard 4-20mA analog output communication or RS-485 digital communication.

SI-H100 measures sample gas on a real time basis constantly. The monitor points up to 100 feet (30meters) away and shows an alarm of dangerous concentration and fault situation. SI-H100 assists to prevent or control a variety of gas related accidents including toxic, flammable & VOC gases in an industrial plant or semi-conductor company.

SENKO has cutting edge technology of electrochemical sensors in Korea. SENKO is supplying total solutions for safety which include the sensor, devices, system, maintenance and IOT product. Our strong growth rate in annual sales has been 25 percent over the last five years. SENKO offers you a wide range of products and always seeks to understand your needs.
oilmanmagazine.com