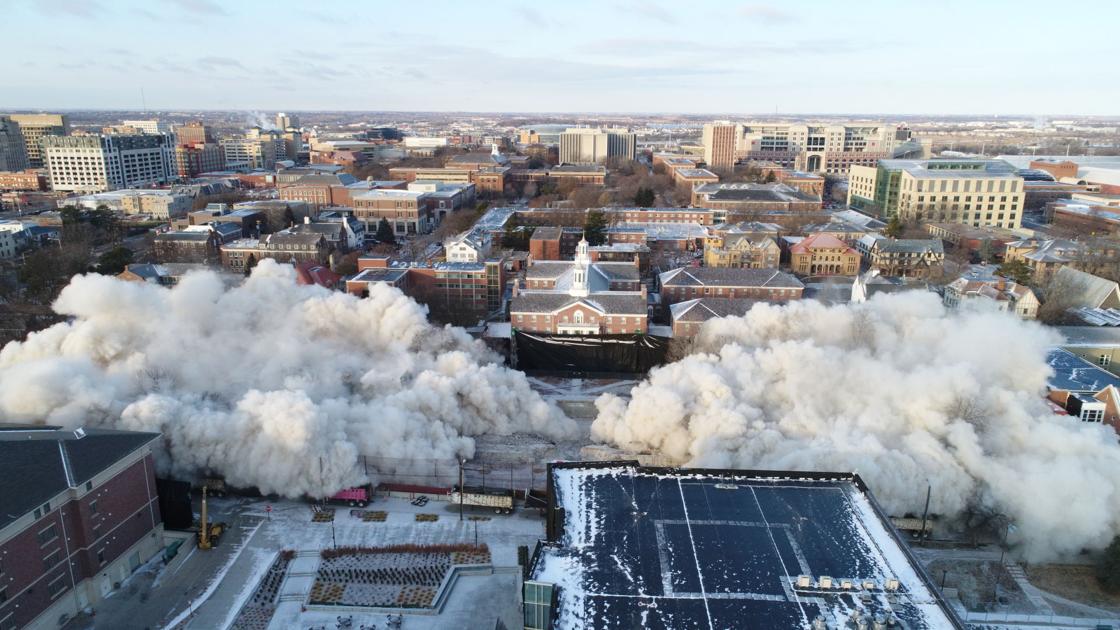 UNL professor says implosion of Pound Hall provides insight into Surfside condo collapse
The collapse of a 12-story beachfront condominium in Surfside, Florida, and the implosion of a pair of dormitories at the University of Nebraska-Lincoln bear some remarkable similarities.

An apparent structural failure in one part of the Champlain South tower led the building to pitch over before its floors began to "pancake," causing it to fall nearly vertically until it reduced to a pile of rubble.

As of Tuesday, deaths totaled 95 people, making the June 24 collapse one of the deadliest in U.S. history. Recovery efforts continue, while an investigation into the cause of the collapse is ongoing.

"It's incredibly unfortunate this happened," said Daniel Linzell, a professor of civil and environmental engineering at UNL. "But just like with all major collapses, there was a series of unfortunate events that drove this."

Linzell said data gathered during the 2017 controlled implosion of Cather Hall and Pound Hall — twin, 13-story residence halls opened at UNL in 1963 — could help investigators examine what led up to the Champlain South tower's collapse.
nonpareilonline.com