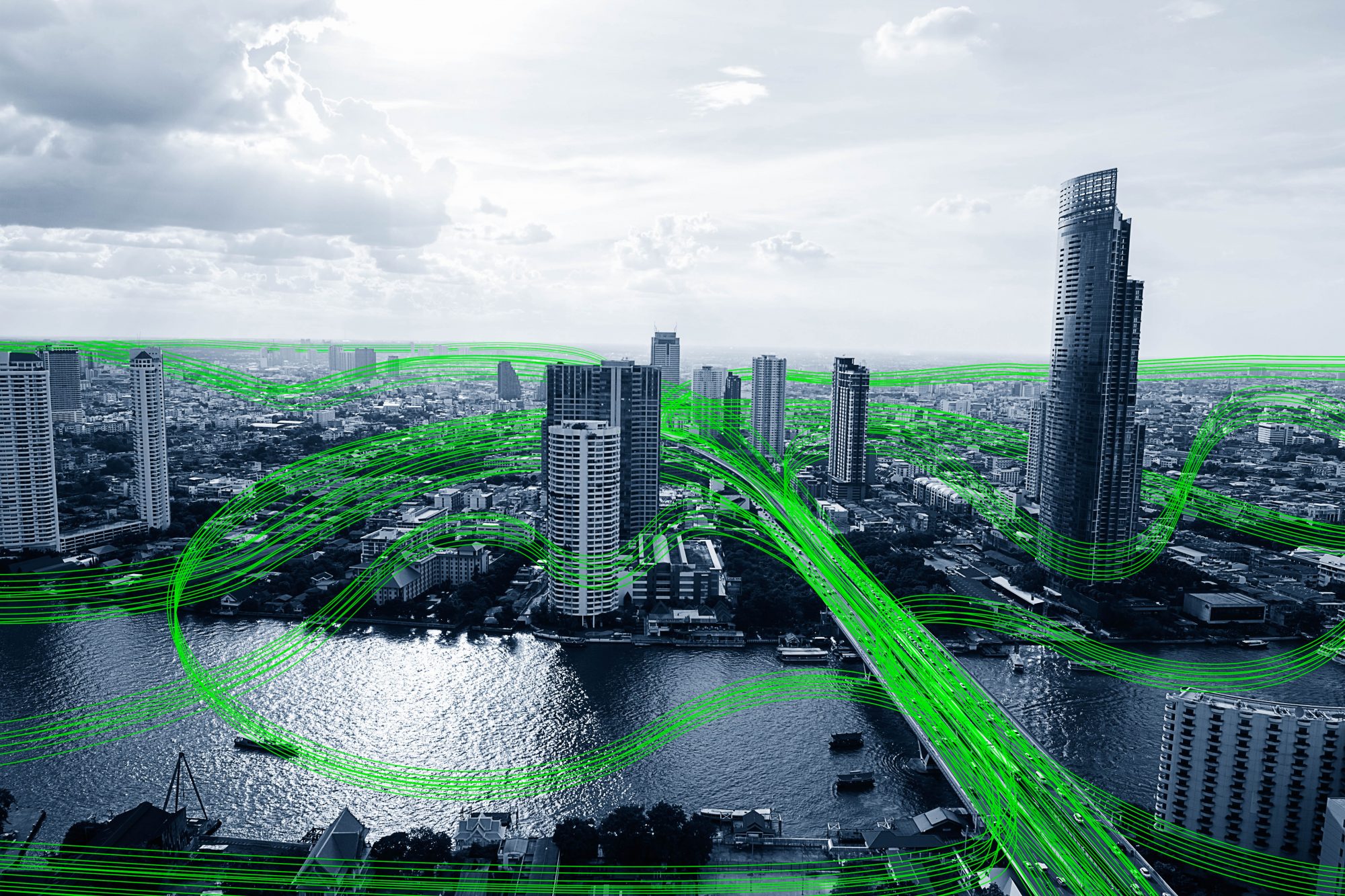 Connectivity: The fundamental ingredient of a successful smart city
Frank Stoecker, CEO and co-founder, EMnify, explores why the IoT and the future of smart cities depend on smart mobility as a key building block
Smart cities and smart city ideals are emerging as the bedrock of sustainable urban planning, offering high standards of living to residents. Smart mobility plays a central role in this emergence, delivering sustainable transportation and improving lives. Yet its success depends upon rapid, secure, reliable methods of connectivity.

Despite the expectations of the twentieth century, with the technological promise of The Jetsons, and the hit-and-miss prophecies of the BBC's Tomorrow's World, we're not yet travelling around in flying cars or riding bicycles across bodies of water(1). Yet, with the accelerated rate of digitisation and the development of new technologies, some futuristic expectations are starting to crystallise on a citywide scale.

Smart cities are beginning to arrive in force, originating through trials and testing in Europe in the late 1980s and throughout the 1990s. From early forays that focused on information and communications initiatives, sustainable spaces, grid energy solutions and data capture using geographical information systems (GIS), a more cohesive smart infrastructure has started to spring forth.

Singapore's Smart Nation vision aims to capture information throughout the city, using sensors linked to aggregation boxes, to deliver services based on traffic volumes and pedestrian activity. Its National Research Foundation is leading the development of Virtual Singapore, a dynamic 3D city model and collaborative data platform.

Oslo is addressing climate change with the wide use of sensors to control lighting, heating and cooling, with a goal to cut emissions by as much as 95% by 2030, as well as developing a smart grid, with widespread electric vehicle charging technologies.

Connected London is delivering full-fibre connectivity across the city, combining buildings with street assets such as lighting columns and bus stops to create a comprehensive grid of smart sensors and charging points. Small mobile transmitters for 5G are also being deployed to deliver citywide improvements to connectivity and future growth.
www.openaccessgovernment.org