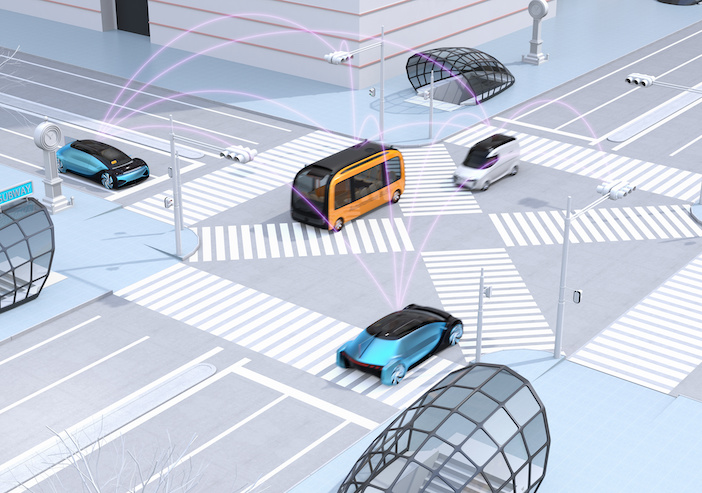 FEATURE: Building next-generation transit signal priority | Traffic Technology Today
Creating a 'green wave' at signalized intersections for transit is a key use case for connected vehicle systems, with multiple knock-on benefits for all road users. But, as Timothy Menard, CEO and founder of LYT, explains, relying on old technology for such solutions has many pitfalls and is increas…
www.traffictechnologytoday.com
Creating a 'green wave' at signalized intersections for transit is a key use case for connected vehicle systems, with multiple knock-on benefits for all road users. But, as Timothy Menard, CEO and founder of LYT, explains, relying on old technology for such solutions has many pitfalls and is increasingly undesirable as hardware-free, cloud-based alternatives are now available, which harness the power of open data for smarter, more affordable ITS
While America's transportation infrastructure continues to be one of the country's greatest historical accomplishments, as well as the lifeblood of the American economy, the system itself continues to have serious challenges due to traffic congestion. These problems have been exacerbated in recent months by the Covid pandemic, which has engendered a move away from public transit, a rise in online shopping deliveries and increasing popularity of new modes of transportation, which are changing traffic patterns.
Intelligent transportation systems (ITS) and connected vehicles are at the forefront of tackling the problem of congestion. One important part of this is transit signal priority (TSP) systems, which can restore route reliability and performance, and encourage passengers back onto these routes.
Basic TSP systems use a transmitter on buses that sends messages to receivers installed on traffic signals. The hardware cost to both signals and buses is quite high and requires annual maintenance to guarantee operation. Furthermore, it's hard to determine whether the system is working because the equipment generally doesn't produce event logs.