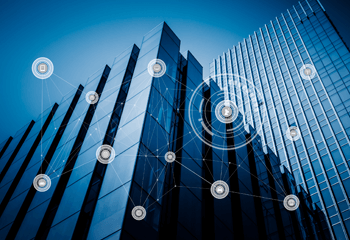 How smart-buildings will transform air quality
The COVID-19 pandemic has helped raise awareness about indoor air quality, and smart technologies could be the key to improving air quality. Why is indoor air quality important, what can smart technologies do to challenge this, and what challenges does smart building technology face?



Why is indoor air quality important?


Air is vital for humans; without it, the average human can survive for 3 to 6 minutes. However, what often goes unnoticed is the quality of the air that we breathe, and what is worse is that air quality and wellbeing are very closely linked. Poor air quality can lead to reduced cognition, worsen conditions such as asthma, and even lead to more unusual illnesses such as Sick Building Syndrome. However, what is good and bad air, and how is air quality judged?

Air quality is mainly related to the amount of containments in the air, breathable oxygen, and carbon dioxide. For perspective, pure air would be something akin to the air in a forest far away from society, and the worst air would be found in the chimney of a power station. As air quality is linked to CO2, even a house in the middle of a forest can become poor if all windows and doors are kept shut.

Improving air quality is not just important for maintaining normal health; it can also be vital for controlling infectious diseases. COVID-19 demonstrated the importance of air quality as poor air is generally old and recirculated throughout a building, which can carry airborne pathogens. However, good quality air would be extracted from outside, filtered, and then cycled indoors to remove any pathogens that are then pumped outside.


www.electropages.com