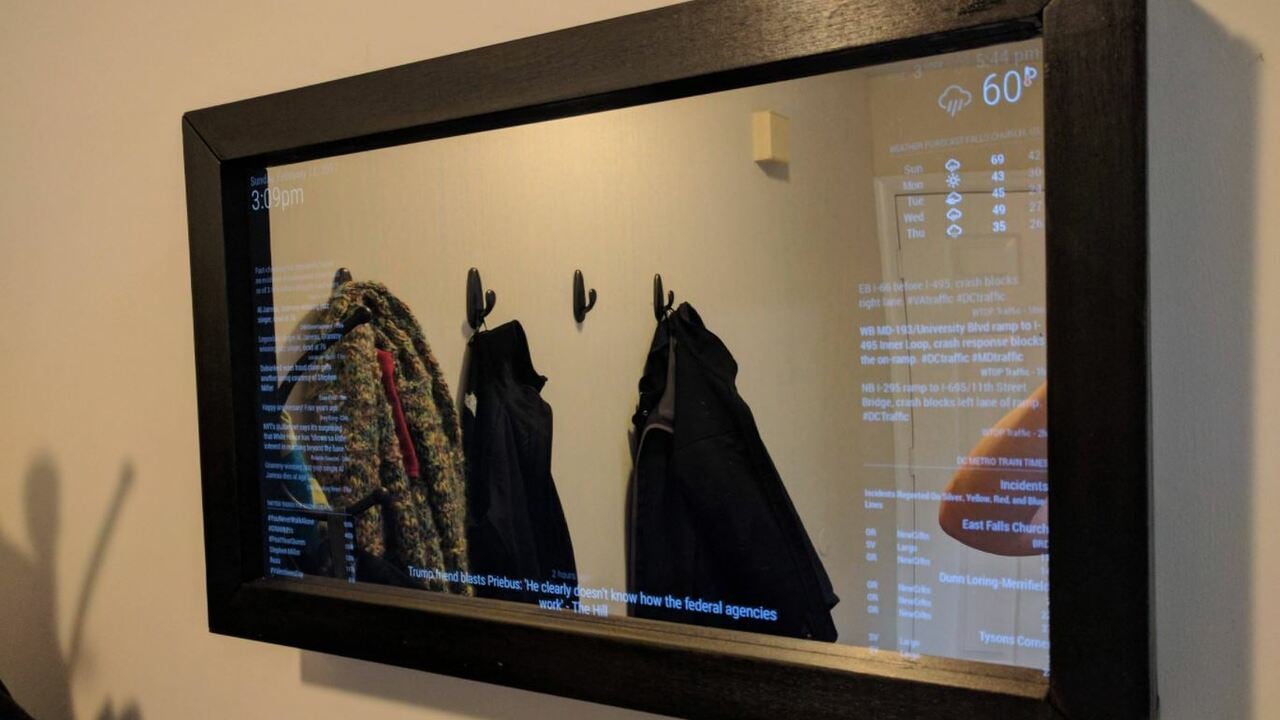 Raspberry Pi Smart Mirror: How to Make a Magic Mirror
A Raspberry Pi smart mirror combines a reflective display with customized features. Read on to learn more about how to build one!

Whether in the bathroom, closet, or bedroom, chances are you probably use a mirror regularly for tasks like getting ready for the day or trying on new clothes. However, your mirror's capabilities don't have to stop at simply reflecting light.

With a Raspberry Pi and a few other components, you can make a customizable smart mirror that projects a computer display over a traditional reflective mirror. Some possible uses include displaying the time, a calendar, picture, or other applications in your reflection. These features can help make you more productive or simply allow you to integrate more smart tools into your home.

In this article, we'll provide a broad tutorial of how you can make a smart mirror with a Raspberry Pi. As there are many different ways to build one, we won't go over every nitty-gritty detail in the building process, just the main steps shared by most guides, directing you to additional resources along the way.

Before we get into the specific steps, let's first discuss what you'll need to build a smart mirror.
all3dp.com