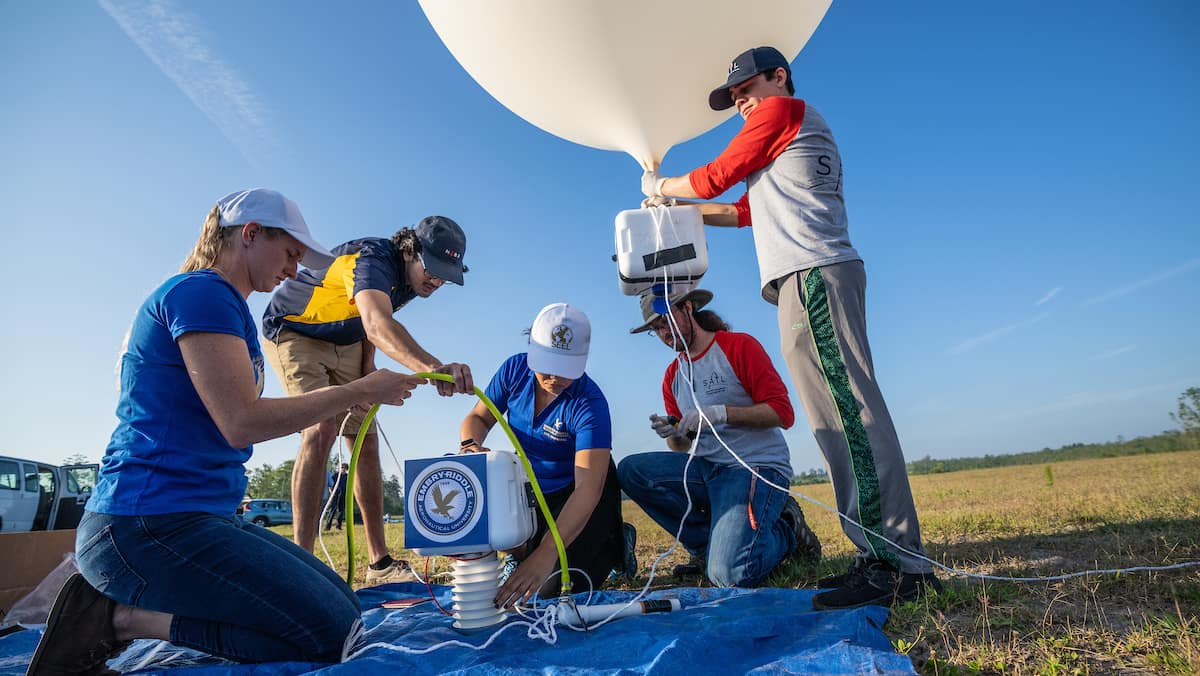 Unique Embry-Riddle Assets May Vastly Improve Weather and Air-Quality Data
A group of drone pilots and researchers recently converged on an air field south of Embry-Riddle Aeronautical University's Daytona Beach Campus, shortly after sunrise.

Their mission? Fly a weather balloon and a half-dozen drones from ground level, up to 400 feet. Capture air-quality and meteorological data. Test the performance of low-cost, lightweight atmospheric and air-quality sensors attached to the drones versus heavier, more costly sensors on the balloon.

If the low-cost sensors yield results comparable to their high-end counterparts, Embry-Riddle's specially equipped fleet of drones – combined with originally developed software and student know-how – could vastly improve both weather predictions and our understanding of airborne pollutants.

The research draws expertise from three different colleges at the Daytona Beach Campus, and soon, an additional project will take place at Embry-Riddle's Prescott, Arizona, campus.
news.erau.edu